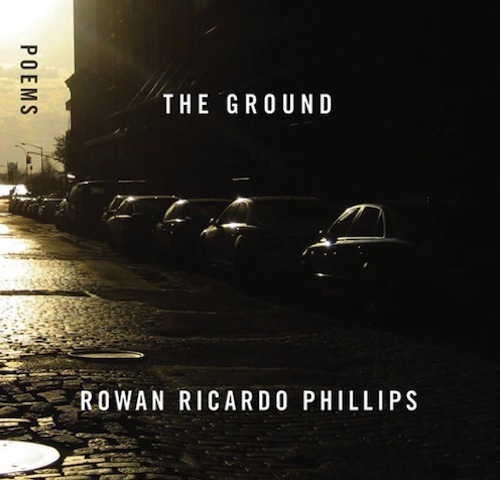 The Rumpus Poetry Book Club posted excerpts from a virtual discussion with Rowan Ricardo Phillips about his debut poetry collection, The Ground. The group discussed the importance of place in poetry, and examined how place is established in Phillips' work. Phillips, who was born in New York but has family ties to Barcelona, made a few interesting points in response:
What I find is that you can re-inhabit spaces, territories, buildings, etc. But that spirit of that place as it was, if you are indeed searching for that, is impossible to find again. I'm influenced by the process of the search. The poem is more often than not what's found during that search. What's found, if you will, in the ground.

...Regarding world-making, whether we're from rural Texas, New York, the suburbs of Paris, wherever, the world comes to makes less and less sense the deeper we immerse ourselves into art. Poets, especially, as they're in search of a sustainable way of creating with their language, absolutely must find a way of unraveling the world and making it again. Heraclitus, I believe, said that geography is fate. That, then, is what tethers us to the world. The rest is pulling on that tether.
To learn more about this debut poet, head on over to The Rumpus.