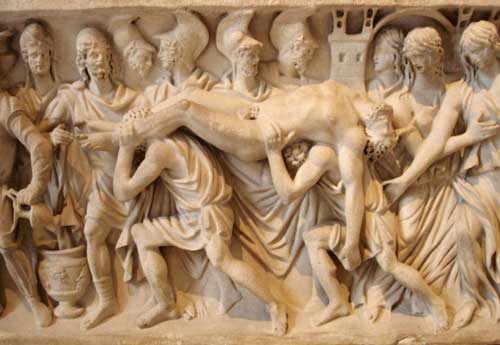 The Iliad, one of the greatest epic poems ever written, was based on historical fact. What with gods descending from Mount Olympus and Ajax carrying shields the size of walls, most of us are dubious about the details. But scientists at Coventry University in England found that the social interactions and groups described in Homer's work are more plausible than we initially thought.
A pair of Irish researchers conducted a sophisticated statistical analysis of three canonical texts, and concluded they give plausibly realistic portraits of their respective societies—once you remove certain obviously fantastical elements, and assume certain characters are actually composites.

"We're not saying that this or that actually happened, or even that the individual people portrayed in the stories are real," said Padraig Mac Carron of Coventry University's Applied Mathematics Research Centre, who co-authored the paper with his colleague Ralph Kenna. "We are saying that the overall society (that emerges from the stories) and interactions between characters seem realistic."
Read the full post at the Pacific Standard.