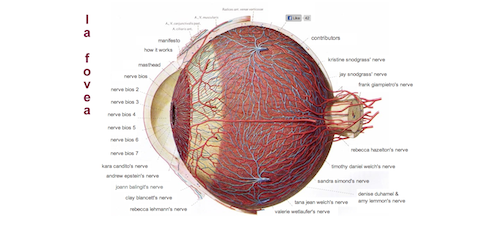 We're well into the digital age, friends, and some are saying it's better to accept it than to fight it. With the help of some really cool examples, Sean Bishop makes the argument that the digital medium has something to offer that print journals do not, and that poetry magazines are only just beginning to see the possibilities:
...most online literary magazines are comprised of static text organized into distinct quarterly or semi-annual "issues," complete with tables of contents. Sometimes they're even organized to look like print publications, with animated "page turning" effects. All of these aspects are unnecessary holdovers from print culture. Reading these magazines, I sometimes feel like I'm watching a silent film where the camera is fixed in place and the actors, because they are trained for the stage, gesticulate wildly and unnecessarily. Watching old films like that drives me nuts. I want to scream, STOP! What are you doing?!?! Stop waving your arms like that! There's so much more that film can do!!

And there's so much more the internet can do, too. Fortunately there are a handful of online journals that have begun to exploit the web's potential. Not surprisingly, many of the big-time journals with expendable incomes were the first to make good use of the form—they had the money to pay web developers to do it. But as usual, some of the most exciting evolutions are now happening in the rank-and-file, totally profitless "little magazines," as they used to be called.
Bishop goes on to name Born, la fovea, Ink Node, The Digital Americana, and more as shining examples of "exciting evolutions." They're also a heck of a lot cheaper to produce. Go to H_NGM_N to read the full post.