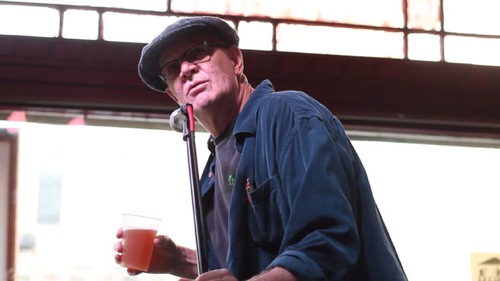 Change.org emailed us an update from Bill Lavender to those of you who signed the petition in hopes he might maintain his connection with UNO Press:
To all of you who signed the petitions for my reinstatement:

I am writing to thank you for your help. Though in the end we did not prevail, you turned what was by rights a traumatic ordeal into a time of hope and new beginning for me. Thanks to you, I now feel freed rather than evicted, and I hope to continue my work in publishing outside the halls of the academy. I'll be reinvigorating my old-micro press, Lavender Ink, with a new imprint, Diálogos, and aggressively continuing to publish work of the caliber we were producing at UNO Press. I may even try offering some private workshops.

I hope you will all stay in touch with me in the future. Feel free to email me any time at bill at lavenderink dot org (or at any of my other dozens of email addresses.) And if you would like to receive updates about Lavender Ink / Diálogos shenanigans (we do hope to have a major launch event before the end of this year), please sign up for the mailing list, here...promise I won't spam you; I'll just send updates once every couple of months.

Again, my sincerest gratitude, and please stay in touch.
We wish the best for you, Bill! And stay dry, while you're at it!