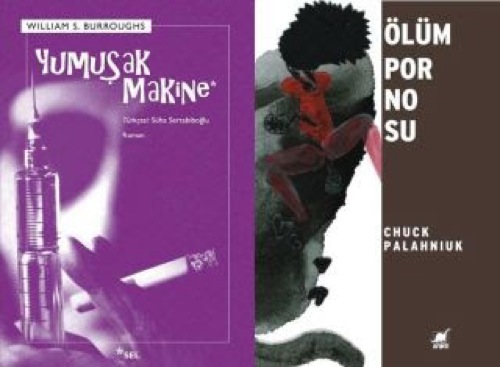 At her Translationista blog, Susan Bernofsky shares the latest update on the case against the Turkish translator (Süha Sertabiboğlu) and publisher (İrfan Sancı) of William S. Burrough's 1961 novel The Soft Machine (Yumuşak Makine). As we noted previously, the two have been on trial in Istanbul for obscenity charges since June 2011. Bernofsky writes:
Various phases of the trial were postponed several times over the past year, but now, Sertabiboğlu informs me, a conclusion has been reached. Unfortunately it is an utterly inconclusive one. Acting on a new law recently passed by the Turkish parliament, the court declared that the trial will be considered indefinitely on hold as long as translator and publisher do not repeat their "crime" of publishing "offensive" books. I asked Sertabiboğlu what his plans were, and learned that early next month he will be publishing Lisede Kan ve Yürek, a translation of Kathy Acker's Blood and Guts in High School, which prominently features an incestuous relationship. I'm afraid we probably haven't heard this last of this trial. Watch this space for updates. And if you wish to protest on behalf of our Turkish colleagues, you'll find the appropriate addresses here.
Image above: Turkish editions of The Soft Machine by William S. Burroughs and Snuff by Chuck Palahniuk, from PEN.org.