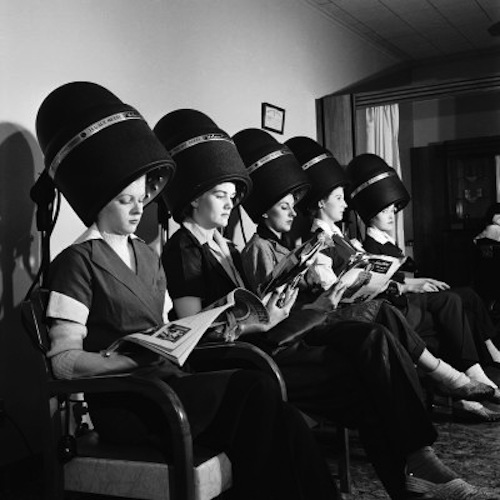 ...Or a nightclub! Or a protest! Or an aquarium! The possibilities are endless. Over at Poets and Writers, they're talking about philanthropist Stacia Shabazz, who holds poetry readings for people who wouldn't otherwise attend literary events.
Some of Shabazz's most memorable readings have taken place in a nightclub (Compound), a clothing store (Select Menswear Boutique), a conference center (Atlanta Association of Black Cardiologists Conference Center), and a hair salon (Roots International Hair Salon).

Stacia's events don't have the muted atmosphere you sometimes find at an academic reading; at 32nbelow readings, you hear cheers when a favorite poet "blesses the mic," and you see audience members nod their heads to a poet's voice like they're listening to a favorite song. Stacia attributes her successful readings to finding poets who speak to the audience's needs: "Most of the spoken-word artists speak about love or politics—two things that usually hold people's attention."
Read the full blog post here.