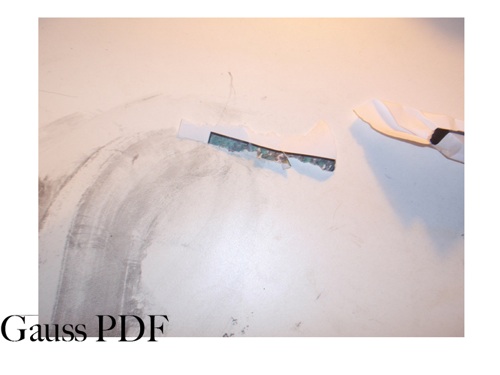 This just in from one of our favorite online poetry/non-poetry resources, Gauss PDF, edited by J. Gordon Faylor (definitely check out Astrid Lorange's Pussy pussy pussy what what (or Au Lait Day Au Lait Day), published in 2010. But it's 2012 now, and new things too are also afoot:
Gauss PDF is pleased to announce its 50th release, a video game by Phil D. & Kids 2 Adults entitled Bone Quest. Bone Quest is a ZIP file that contains an EXE (for Windows and other compatible platforms), a passionate "Read Me" text, and some other surprises for the adventurous downloader (as Phil writes, "THE GAME TAKES A LONG TIME TO GET THE SECRET/ MAKE SURE YOU HAVE THE PATIENCE AND THEN REEP YOUR REWARD"). Future 'chapters' of the game are planned, and will also be released via GPDF.

Other recent additions to the catalog include Lanny Jordan Jackson's incantatory video "Laughing Like The Head As It Imagined Itself Laughing," and Tonya St. Clair's generous backup project "Cloud storage for everyone," a PDF containing a sole link to Mediafire mirrors of almost every Gauss publication.

Gauss PDF's back catalog features work from a plethora of poets, artists, musicians, and non-artists (e.g. Kieran Daly, Divya Victor, Trisha Low, Andy Martrich, Astrid Lorange, Jarrod Fowler, Stan Apps, John Paetsch, and Andy Sterling, among others) in a variety of formats, including PDF, ZIP, MOV, and JPG file. As ever, all publications are available for free download.

Forthcoming publications include work from Chris Sylvester, Josef Kaplan, Scott Adams, Cecilia Corrigan, and more. . . .
You can also follow Gauss PDF on Twitter.