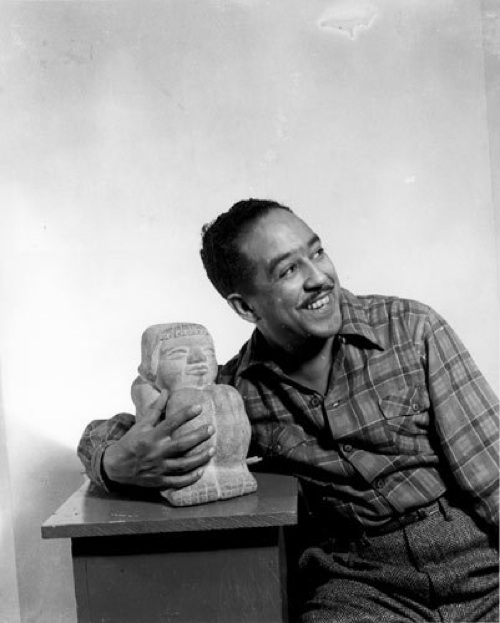 The New York Daily News reports that "Ask Your Mama!," a show based on the work of Langston Hughes that premiered at Carnegie Hall in January, will be coming to the Apollo Theater. More details, according to the paper:
The show...is based on Hughes' collection "Ask Your Mama: 12 Moods for Jazz." It comes courtesy of composer Laura Karpman, singers Jessye Norman and Nnenna Freelon, backing band the Roots (including featured singer Black Thought), the Manhattan School of Music Chamber Sinfonia and conductor George Manahan. Next March will mark its third performance. "Ask Your Mama!" features the poet's own voice "speaking, singing, raw and processed," according to Karpman. These methods are "often attributed to hip-hop," but in her opinion are particularly Hughesian and American. "[M]usical simultaneities are so much a part of an American way of hearing," she says, and their lineage goes back to this work of Hughes' own blending of techniques and varieties of media.

The show's composition is as indebted to the original volume as the words themselves; Hughes annotated the original text with references to music he thought of as a soundtrack. According to press agent Elizabeth Dworkin, Hughes' notes ranged from describing specific genres and specific songs ("Hesitation Blues") to general frames ("Gospel music with a heavy beat").

The team behind "Ask Your Mama!" takes Hughes' iconic Harlem Renaissance poetry as its bedrock. Karpman's hope is that it transmutes "the ghosts of the past" into "an anthem for the future." Hughes' own affinity for music would seem to assure that he would approve wholeheartedly of this theatrical effort.