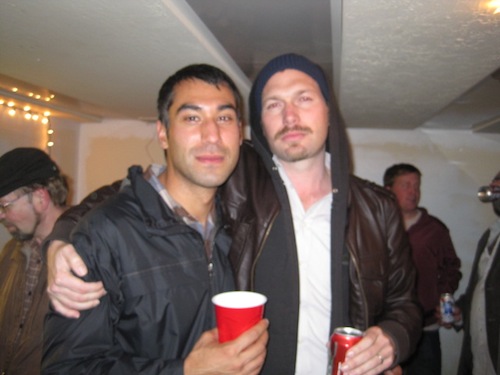 Earlier this week City Lights blog published the latest dispatch from Cedar Sigo, this time focusing on his collaborative work with fellow City Lights author Micah Ballard. A taste:
Collaboration is also editing. It's easy to just fire away contributing lines to a poem, but cutting the final shape together requires a more delicate hand. You can't exactly tip toe around each other as to which lines should be left out, reordered, reversed; the sooner you are willing to begin, the easier the editing process becomes. You learn a lot about your voice in collaborating, certain things you may stress too often as content in your poetry, or you will notice certain tones that your collaborators will erase from the works you make together. I noticed that my voice turned less campy. I think Micah's poetry gained variety and a closer resemblance to the charming bend in his speaking voice. Rereading a poem endlessly aloud in two voices can't help but refine your line. My own poems are allowed much more time to sit in various states of completion. Collaborating is so often part of a visit that the second draft is usually considered the final one. If you are gathering the poems into a collaborative book then of course you take the time you would with any manuscript that is soon to be published.
Make the jump for the rest of the article and for a sample of their collaborative poems.