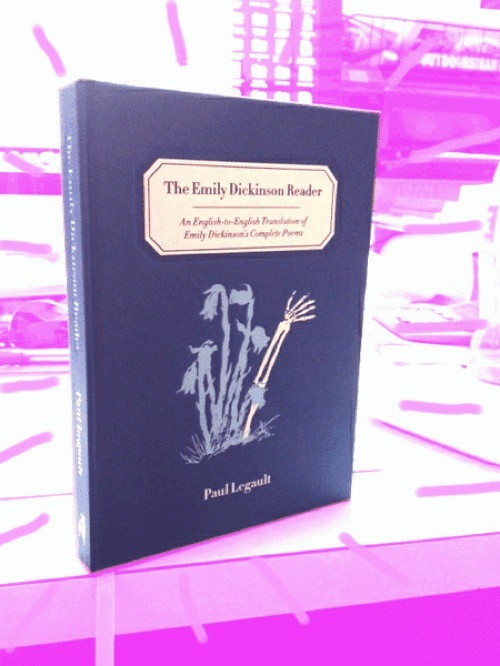 Ladyrag Marie Claire of all places has high praise for Paul Legault's The Emily Dickinson Reader, which just came out from McSweeney's new poetry imprint.
Back to the future: If Emily Dickinson had a Tumblr, these witty one-liners are what she'd be posting.
Anthology notes: If you've never cared about poetry, you will after reading these modern-day renderings of the entire body of Emily Dickinson's work. That's 1,789 poems. Example No. 206 via translator Legault: "I am shy around you because I like you." Or, No. 314: "Hope is kind of like birds. In that I don't have any."
Perfect accessory: The publisher, McSweeney's, has a knack for gorgeous books — cover and content. You'll want to not only display this one on your coffee table but also read it from start to finish.