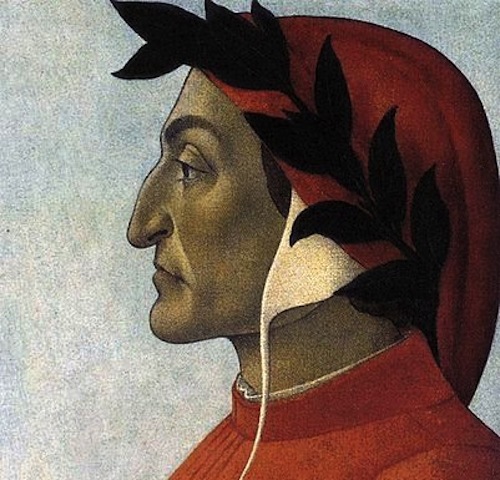 Mary Jo Bang's translation of the Inferno, like Dante's original, contains allusions. To Eric Cartman, the South Park character, The Rolling Stones and, um, Mad Dog (the beverage).
From Alexander Nazaryan's review in NY Daily News:
This is not, needless to say, the "Inferno" you read in college – the one so brimming with condemnations, grievances (Dante was an exile from his native Florence) and puns, that the musical terza rima in which the poem is written is buried in an avalanche of footnotes: Wait, who is Reginaldo Scrovegni again, and why does he matter?

Bang has sacrificed some of the faithfulness to Dante's rhyming structure (which sounds too much like sing-song in English, anyway) and has ditched many, though not all, of Dante's allusions, in order to preserve something more important: Dante's meaning.

In explaining why she has resorted to unabashedly contemporary references, Bang writes in her introduction, "There should be pleasure in those encounters with the present, but the pleasure should be fleeting: their primary role is to demonstrate that Dante's Hell never ages, nor do our basic human failings ever change – they only get enacted against a different background."

She describes the movement of Dante's 14th century poem as "Heaven, but not yet." In order to reach his distant, beloved Beatrice ("a real bitch," a professor of mine once opined), the unnamed poet must first journey through the Inferno and the Purgatory – and it is small consolation that the poet Virgil is his guide, for the horrors he must witness are manifold. And it is the Inferno, where most of those horrors are concentrated, that is the most enjoyable panel of Dante's triptych. Heaven, as many have suspected through the ages, turns out to be a boring place.

Bang thus dwells in depths – not only in Dante's, but our own. For Dante's pilgrim, the descent is a spiritual purification, awakening him to the varieties of human misbehavior (sexual indiscretion, avarice, so much else) and thus preparing him to meet, at the very end, his lover and his maker.
Full review here.