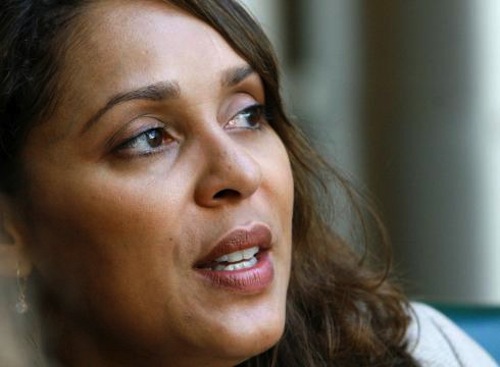 See this feature, in the Atlantic, in which Poet Laureate Natasha Trethewey recounts the process of writing "Elegy" for her father.
Here's a snippet:
As much as we love each other, there is some growing difficulty in my adult relationship with my father. Because we're both writers, we're having a very intimate conversation in a very public forum. Before I was ever a poet, my father was writing poems about me, so it was a turning of the tables when I became a poet and started answering, speaking back to his poems in ways that I had not before. My whole life as a child going out with my father, I'd be mid-sentence and my father would take his notebook out of his pocket and jot something down. And I remember, as I got older, wondering, "Was it something I said? What is it that he's recording right now?"

Clearly, this poem represents me now being the voice who's telling the story. At this point in my life, my father's very proud of me, and some of that pride can be difficult for me, because it means that he'd love to able to take as much credit for who I've become as I'm entitled to take. Certainly, he encouraged me and gave me some genes, that kind of thing. But he'd love to imagine that I was like Athena, sprung fully-formed from his imagination. I've tried to use that line in another poem. It still hasn't worked out. It felt like I was branching off into too many directions. But it is about, again, my father's perception of me.
To read the full account, see hand-written drafts, and read the final draft of the poem, go here.