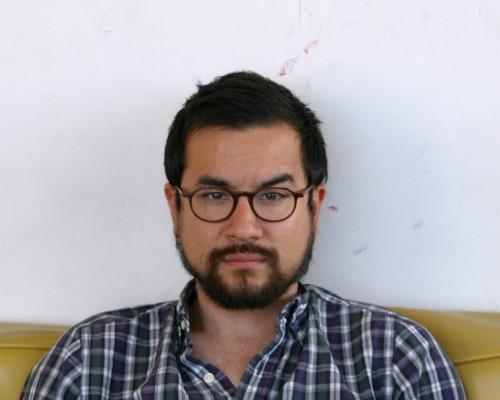 Coldfront is rolling out a new video series called "In Conversation," wherein "Each episode features excerpts of chats, asides, buzzed ruminations and/or simple shit-shooting with a particular poet, as well as short readings of new work, or work in progress." Leading off the series is Ben Mirov, filmed by DJ Dolack. A little about this episode:
In the premiere episode, we travel back in time to summer 2011 to have a drink with Ben Mirov, whose brand new full length, Hider Roser, will be released by Octopus Books in September. Filmed at The Richardson in Williamsburg, Brooklyn, Mirov talks about the reality of Jack Spicer, his chapbook 'Ghost Machine' (Caketrain, 2010), living in San Francisco vs. Brooklyn, and his rather contemptuous relationship with poetry. Mirov also reads us some new poems from B.C. Edwards' kitchen table.
Bounce over and check it out.