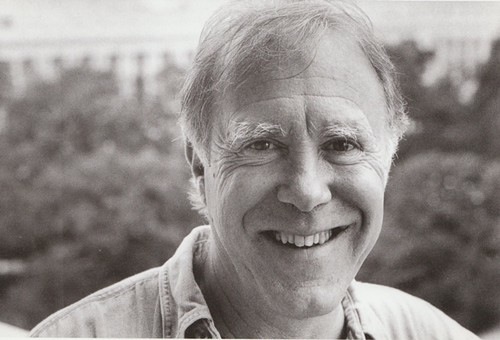 Check out this review from SF Gate in which Gayle Brandeis discusses Robert Hass's new collection What Light Can Do: Essays on Art, Imagination, and the Natural World.
Here's a sample. Make the jump to read the entire review:
Hass is frustrated when people don't take the time to open their eyes and learn about the world around them - often to tragic result, as he explores in his stunning essay, "Study War No More: Violence, Literature and Immanuel Kant," centered on the misguided war in Iraq, fueled by our country's "almost complete ignorance of the history, geography and cultures of the Middle East."

Hass also mines biographical history, unearthing childhood details of the writers he profiles throughout the collection, like the bizarre tale of Jack London's father shooting his wife in the forehead while she was pregnant with the novelist (she survived). Hass is less forthcoming with his own life story, and admits that he is only beginning to write, with difficulty, about his painful childhood. It seems somewhat telling that his essay that explores the relatively recent, and very American, appearance of family as subject matter for poetry is titled "Families and Prisons," and digresses into an exploration of poets who have been jailed for their work.

Perhaps it is unfair to long for more memoir within a book of critical essays, but one of the most compelling passages of the book is autobiographical, wherein Hass recalls other children in the Catholic Church of his youth: "All the kids were scrubbed and looked great," he writes; "there was an air of prosperity about them that was equivalent to virtue as they came in. One knew on sight who the good ones were. They were radiant, and my spirituality probably began with hating them." In most of the book, we get Hass' eye - clear, far-reaching, deeply intelligent; here, for a breathtaking moment, we get his unguarded "I."

This is not light reading. Hass asks a lot of his reader in this 500-page collection - in two of the essays, he even suggests tracking down the long poems he discusses, and reading the essays with the poems in hand. When he first started teaching poetry, he writes, "one of my doubts about my ability to do it had to do with the fact that I was never not interested in it, and so I didn't know how to put myself in the place of people who were bored or intimidated by it. My inclination, therefore, was not to go to the students and bring them along from my imagination of some place of trepidation or suspicion, but to assume their interest."