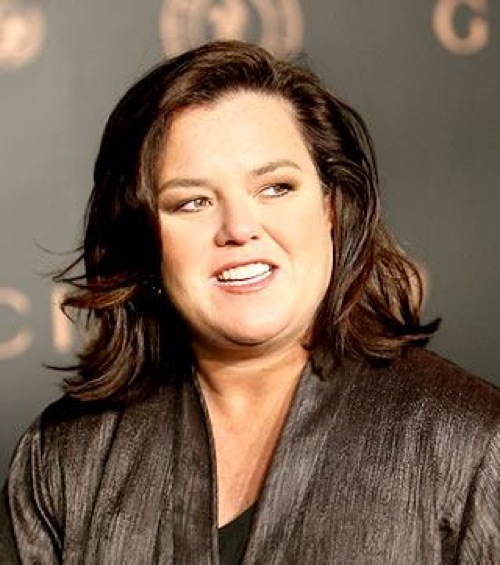 Thanks to this tip from Zap2it we can all read this poem Rosie O'Donnell wrote about the heart attack she had last week. The LA Times wrote of the attack:
An "enormous" woman Rosie spotted in a Nyack, N.Y., parking lot had asked for help getting out of her car last Tuesday. O'Donnell obliged, writing in her free-form blog style, "it was not easy but together we did it she was up and on her way with gratitude."

"A few hours later my body hurt, I had an ache in my chest both my arms were sore, everything felt bruised," she said, adding that her skin felt clammy and she later threw up.

After some aspirin ("thank god saved by a TV commercial literally"), she resisted calling paramedics, opting instead for a cardiologist appointment the following day. An EKG revealed the massive blockage, colorfully referred to by her doctor as a "widow maker."

"I am lucky to be here. Know the symptoms ladies, listen to the voice inside. The one we all so easily ignore. CALL 911," she concluded, citing statistics claiming that 50% of American women suffering heart attacks don't call 911.

"She is now home and resting comfortably. She is very, very lucky," a rep for O'Donnell told People.