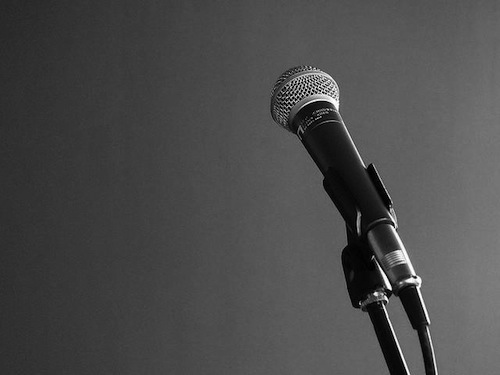 McSweeney's is often home to rants we wish we could deliver in public, but probably shouldn't. Today's edition is entitled "My Thank You Speech for Poetry Class."
Barbara, you workshopped my stuff until I wanted to shove you into a car, set it aflame, then put the thing in neutral and let it roll into a goddamned canyon; you really killed my jams. I tried to be nice, but the idea seemed to be that you were reaching out to me to tell me what you thought I was doing wrong, and to be blunt, you're pedantic and condescending, and I think you knew exactly what you were doing to my spirit all along.

Rich: suck it, period. Your mediocre appetite for living is harmless at best, at worst you're like a disease that runs roughshod through my veins with the lemony sting of infection; your benign use of language and need for broad appeal feel like septicemia sinking biological barbs into the heart's valves and veins, and the stuff I'm saying right now, again, is, in my conservative estimate, more poetic than the shit you wrote about your girlfriend every week. But honestly, fair enough; you guys are the pros apparently.
Glad the author got that off his chest. Read the full post here.