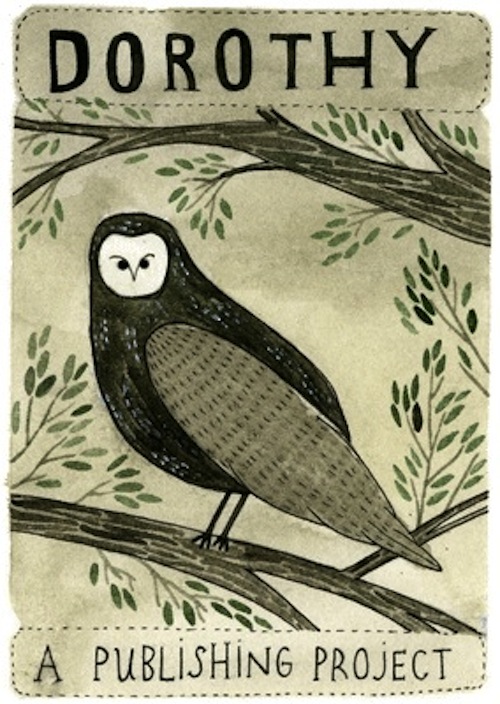 Interested in experimental, genre-bending small presses? Check out the Paris Review's interview with Danielle Dutton about her publishing project, "Dorothy." Here, Dutton discusses her adventurous aesthetic, and her decision to publish mostly women:
Part of the idea of starting the press was that I felt that I was in two different camps. In working at Dalkey, I felt tapped into American literary fiction and translation. At the same time, my own writing was more small press, experimental, and I felt that, much of the time, there is little crossover between those two communities. The idea, then, was to publish two books each year that are aesthetically different, in order to try to develop a crossover readership.

...

I wanted to create a space where women felt encouraged to submit their work. Working at Dalkey, I saw that the number of submissions were overwhelmingly from men. Right around this time, too, I was talking about a book with a man who said to me, "I really liked it because five pages in I didn't know it was written by a woman. I couldn't tell a woman had written it." And I thought, Are you kidding me? Are we still talking about this nearly a hundred years after A Room of One's Own?
Dutton also talks about her roots as a visual artist, and her aversion to "ugly books." Read the full interview here!