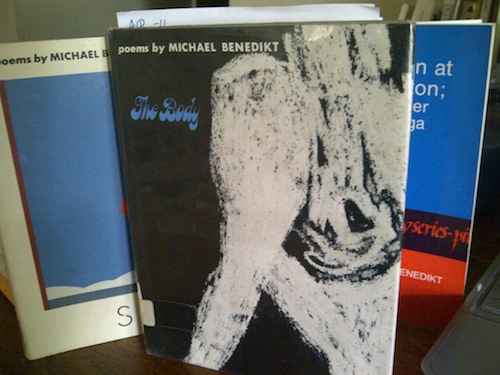 If you're a poetry publisher, large or small, John Gallagher would like your attention... Now that we have your attention, dear publisher of poetry, this is what he has to say:
Laura Boss and I will be putting together a proposal this fall for a Selected Poems of Michael Benedikt and sending it to you. It will include work from his five published books of poetry as well as from three decades of uncollected work. Here's a bit of biographical info on Benedikt:

http://www.poets.org/poet.php/prmPID/89

Anyone have any suggestions of who I should be hitting up first? Any publisher want to save me the trouble and jumping on this right away?
Go here to read two sample poems by Michael Benedikt, then go ahead and publish them!