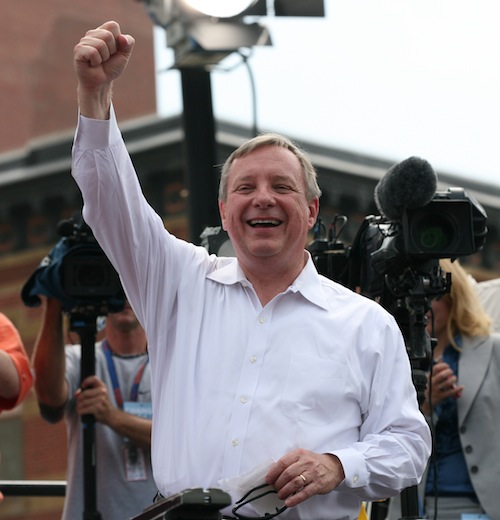 Sometimes you do govern in poetry!
From the Daily Herald:
In his free time - you might ask just how much he has these days - Senate Majority Whip Dick Durbin tells us he's taking an online contemporary poetry course.

The Springfield Democrat, a known foe of for-profit colleges, calls the economic model of higher education in America "unsustainable."

So, after hearing about online higher education venture Coursera, which offers free course offerings from more than a dozen of the county's major universities, including the University of Illinois, Durbin says he decided to test out the idea.

He says he knows "nothing about poetry" yet has had fun in the first week of the course.
Thanks for the heads up, Kenyon Review.