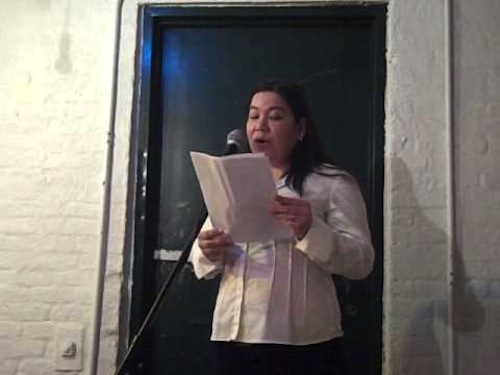 Brenda Shaughnessy took part in this interview over at the Academy of American Poets website. Her newly minted book, Our Andromeda, was published last week by Copper Canyon.
Here's a snippet:
Poets.org: What do you see as the role of the poet in today's culture?

Shaughnessy: Not that the poet's work makes it all the way out into actual "culture" very often, but nonetheless, I do see the poet as someone whose role it is to push back against anti-intellectualism, anti-activism, and passivity in general. The purpose of this pushing back is to show that there are always infinite sides to a story, amazing unimagined perspectives on any narrative, and no limit to how weird and wild and unexpected our language and its meanings can get.

This idea makes more and more kinds of poetry, books, works of imagination, and art relevant. It legitimizes the ideas and originality of children and of teachers, of beginners and experts alike. Whatever gift a poet has, it is her obligation to give it back to everyone, especially to other poets (younger by way of encouraging and mentoring, and older by way of honoring their contributions to literature and continuing to read and teach their works) and to those outside the fold.

The other people who don't read poetry—we owe those people too. We must also write towards them.
Full interview here.