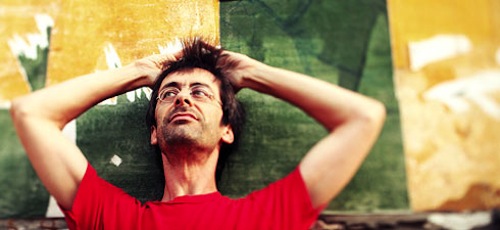 Irish writer and current Berliner Julian Gough has penned some verse for presidential candidate Mitt Romney, saying on his blog:
I was fascinated by Mitt Romney's honest and thoughtful words in the recent video filmed at a $50,000-a-plate dinner for his donors. And I was sad to hear him say yesterday that he thought he could have expressed himself in a more elegant way.

There is nothing more elegant than verse, and so I have taken the liberty of converting Mitt's thoughts into a poem. Feel free to set it to music; perhaps a simple, honest, country tune. (Now that I think about it, the last verse sounds like a chorus to me.) In fact do, what you like with it; I'm giving it as my gift to the world.

I know Mitt would disapprove of my failure to make a profit from this; but really, the glory lies in the thoughts he expressed, not in the way I have reworked them.
Read Gough's poetic reworkings, AKA "The Elegant President: A Poem for Mitt Romney," here.