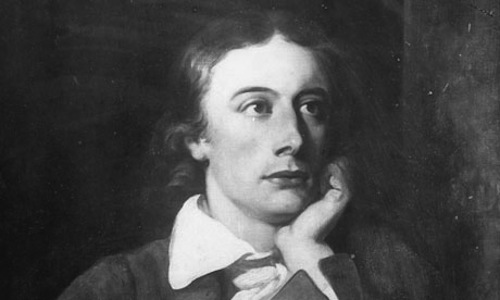 Or so Nicholas Roe, author of a new Keats autobiography, says.
From The Guardian:
John Keats, the poet of "beauty", a devotee of aesthetic isolation who swooned at the thought of his so-called "bright star" Fanny Brawne and succumbed to TB when he was 25, was an opium addict.

The claim is made in a new biography, to be published on Monday, by Prof Nicholas Roe, chair of the Keats Foundation and a fellow of the Royal Society of Edinburgh.

Roe admits his finding will be contentious. "This has never been said before: Keats as an opium addict is new," he said.

Roe, professor of English literature at the University of St Andrews, dismisses other experts who have previously concluded that Keats only briefly experimented with the drug. The former poet laureate Andrew Motion, winner of the Whitbread prize for biography and author of a biography of the poet, has, said Roe, made "assumptions" about Keats and his use of opiates that "simply have no warrant".

"Andrew Motion's line was that [Keats' close friend] Charles Brown warned Keats about the 'danger of such a habit' and asked Keats to promise 'never to take another drop without [his] knowledge'," said Roe. "But on no evidence that I can find, Motion surmises that 'Keats did as he was told'," said Roe.

"My biography takes the contrary view that the spring of 1819 was not only one of Keats's most productive periods but also his most heavily opiated. He continued dosing himself to relieve his chronically sore throat; and that opium-induced mental instability helps to explain his jealous and vindictive mood swings regarding Fanny Brawne," Roe added. Motion said he has "admiring feelings" about Roe's book, which he has read, and agreed it is "possible that [Roe] is right about this even though I said differently in my book".
Full review here. Another review, from the Financial Times, here.