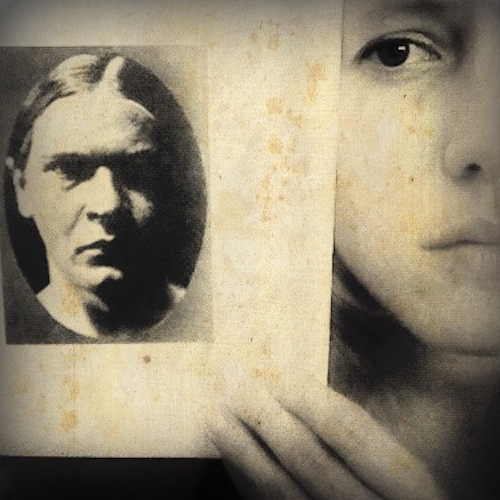 We've got a soft side, but aren't (yet!) weeping over this review of Christian Hawkey's Ventrakl (UDP 2011). Kelli Anne Noftle found the book in a bag given to her by the woman her ex ended up with (we would have burned it! a bigger woman, etc.) ...
Two years ago, my boyfriend fell in love with a woman who gave me a shopping bag of Ugly Duckling Presse books. This was just before everything between us unraveled. I sensed their mutual feelings, but I took the books (who would refuse Ugly Duckling?), and spent late evenings with the handbound beauties, touching the pages, staring at the letterpress fonts. I was alone in his house, in a quiet bedroom, too depressed to concentrate on reading, but I found Ventrakl in the bottom of the bag, the unassuming minimal design of a white cover, waiting for me.
Blind item!! Anyway, a closer read does occur:
Hawkey reminds us we're no longer standing at the center of the text or image, but meeting in the periphery (in his case, conversing with a poet who died in 1914). We lean into the mouth of the poem, even as it floats away from us, dance between states of being, nod toward the center, and inhabit the margins. It is in this space (or non-space) where translations breathe. Gertrude Stein: "act as if there is no use in a centre." We become host to a multiplicity of voices, the ones speaking from every direction all at once. Authorship moves between the singular and communal. It is a séance called poem-making.

Is this who I am speaking with?

Don't be so literal. You'll never get anywhere.

Isn't it exactly the opposite?

Then why ask the question.

The question of what?

Of who is speaking.

Who is writing then?

Who is.

Who is.

The week before I moved out of my ex's house, I went to bed every night with Ventrakl. I cried into the binding. I said my favorite lines out loud, knowing they had already changed, uttered by my own mouth—that I was reanimating a ghost materialized in this collection. I looked at Trakl's portrait. Once, I think I kissed it.