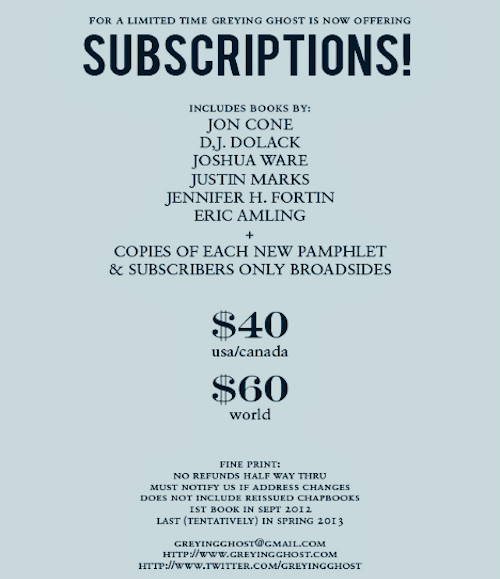 Let the savings ball continue to roll. For a limited time, Greying Ghost is offering a killer subscription deal:
For a limited time Greying Ghost is finally offering a subscription plan! Plan includes the next 6 Greying Ghost titles, plus all new pamphlets, and broadsides that will only be available to those who subscribe! Please note that there are a few rules: no refunds halfway thru, subscribers must notify us if addresses change, and will not include any reissues. The six books will be released over the course of the next eight to nine months. Upon ordering I'll send you an address confirmation and an order number. This offer will end September 15th! Click image above to order!
What image, you ask? Well, go see.