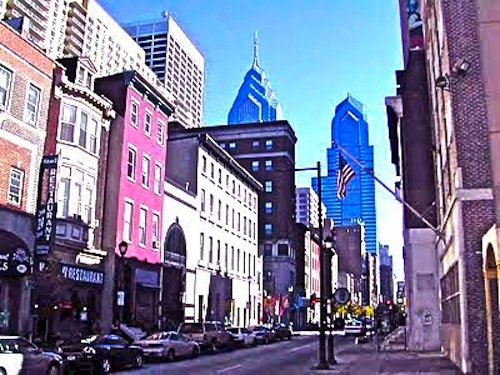 To keep us all informed, here's more info on CAConrad's Poetry Hotel from a longer piece in That Music Magazine:
Poetry seems to be prolific, yet widely dispersed in Philadelphia. What's required is a unified, creative hub; Conrad calls this structure the "Philadelphia Poetry Hotel."

Inspiration for the Philadelphia Poetry Hotel came after Molly Russakoff, owner of Molly's Books and Records, told the freshly established Conrad where he might find refuge in the city. Conrad inquired, "'Molly, what do I do? Where do you move here? I don't know what to do.'" Molly, aware of Conrad's talents, said, "'Oh, go to Al Zuli's office and tell him you're a poet and you want the special rent.'" Conrad elaborates: "[Zuli] loved artists. He owned so many apartments downtown here and my rent was $210 a month for 8 years. It never went up. He was basically a patron of the arts." Generous and compassionate, Zuli's aid allowed artists to flourish within what became known as "the Zuli Nation," says Conrad. Unfortunately Zuli's passing handed the ownership over to his children. Costs soared and the community disassembled. Conrad, however, hopes to rebuild Philadelphia's poetic circles.

Conrad told me, "For years now I've had this website called the Philadelphia Poetry Hotel. Every end of summer I just update the date for the next year, but the words are the same because there's really nothing more to say about it except that there's a dire need for creating this space. So my idea is to acquire some buildings in Philadelphia…I want it to be downtown and I want them to be nice. I don't want to have some little shit-holes." While finding funds to birth such a building is difficult, Conrad is hopeful: "[T]here's always a little bit of talk around it, but this year it's been huge—people wanting to donate money. I keep saying no to everybody." I brought up Kickstarter, but the possibility of raising four or five million dollars doesn't seem feasible. Conrad said, "The thing is I want a windfall as such that I don't have strings attached. That's very important to me." Because of Conrad's recent successes (i.e. receiving the PEW, RADAR, UCROSS, and BANFF fellowships), it appears anything can happen.
Read the full piece here.