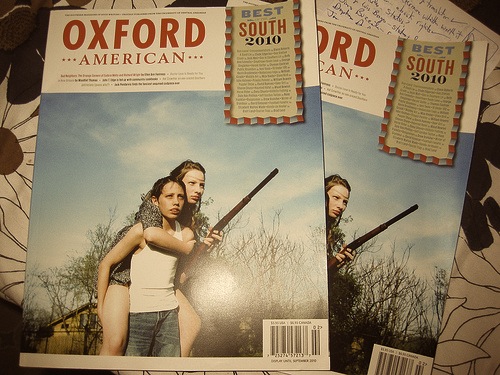 After a summer of gossip and controversy over the firing of the Oxford American's former editor, Marc Smirnoff, the literary magazine has hired Roger D. Hodge as his replacement. The New York Times has the scoop:
Mr. Hodge, who was the editor of Harper's magazine from 2006 to 2010, will become the second editor in the 20-year history of The Oxford American, a feisty southern journal of arts and culture. Warwick Sabin, the publisher, announced Mr. Hodge's appointment in a statement Monday, saying it will begin "an exciting new era."

...Though Mr. Hodge, 45, lives in Brooklyn, he has ties to the South. He grew up in Texas, studied comparative literature at Sewanee in Tennessee, and began his career as a freelance writer in North Carolina. While Mr. Hodge has not been a subscriber recently, he said he has been an admirer of The Oxford American since the mid-1990's.
Want more details? Read the full story here.