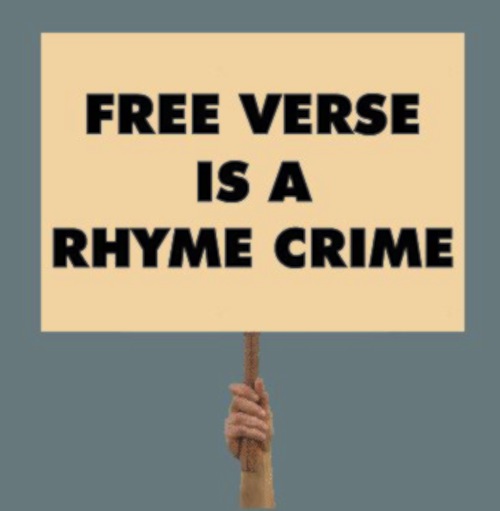 Check it out: an anti-free verse editorial at the Virginia Quarterly Review is sure to start a kerfuffle. William Childress minces no words, calling Allen Ginsberg's work "free verse oral diarrhea" and today's poets "poeticidal."
As you may have guessed, I'm a formalist, but I've written and published a lot of free verse—mainly because of editorial bias against form poetry. In the hands of the right poet, which is true of any form, vers libre can shine—but we've had a steady diet of it for way too long. We are, unofficially at least, a one-poetry nation, and various editors, publishers and hidden agenda-ites seem determined to keep us there. As David Orr points out in Beautiful and Pointless: A Guide to Modern Poetry, "There is complete avoidance and disdain for the kinds of poetry pre-Baby Boomers were raised on."

Well, I'm a pre-Baby Boomer, and I think such favoritism is stupid, petty, and demeaning to poetry. Form poetry is the kind of poetry a third of living Americans grew up with. A nation that discards its traditions and history is a nation without pride in itself.
Swipes abound, including a few aimed at the ol' PoFo! Read the full post here.