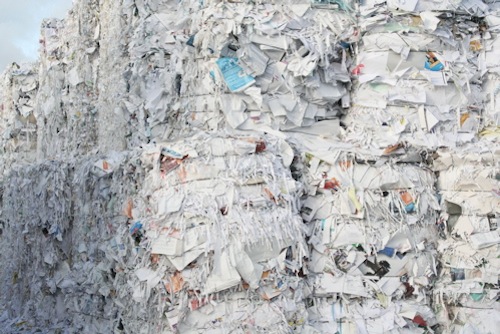 The sub culture. VQR writes alllll about it, noting that "It's September, which means most American literary journals have lurched back to life after a customary three-month summer bender, and many writers—especially those still tied to an academic calendar—are gearing up for the submissions cycle." Apparently, over the next three to five weeks, "most youngish, MFA-pedigreed poets between the ages of twenty-three and thirty-five will submit to anywhere from twenty to eighty literary journals" and that "[t]hese poets aren't familiar with most of the magazines to which they submit." Yikes. Sean Bishop looks at the old days:
Fifteen years ago there were no online submissions, fewer literary magazines, fewer MFA programs churning out fewer aspiring poets, and most magazines expressly forbade simultaneous submissions. This made for a totally different submissions culture than the one we have right now.

For starters, poets who wanted to make a living in poetry, one way or another, didn't need to feel quite so competitive. There were fewer of us to compete with, and new MFA programs were popping up all over the country, opening up some new jobs. Granted, it has never been easy to make a living in poetry, but I feel confident in claiming it was easier, at least, fifteen years ago. Since it was much more possible than it is today to secure a junior faculty position with just an MFA (sometimes even in the absence of a book deal), many poets didn't need to be quite so businesslike about making a name for themselves, getting noticed, or amassing a more impressive list of magazine publications. They could focus more on writing and polishing their poems.
Bishop also notes how the nature of poetry submission have gone mass (cf. online submissions, simultaneous submissions); what's good about the change (ha: "[Y]oung poets no longer have to guess at their own worth or skill, then choose a journal and cross their fingers. They can simply throw their work into the void and see what sticks"), and what's bad about the change:
What's Bad About the Change

Okay, so maybe I am a doom-spewing curmudgeon, or at least a chronic worrier, because I think about the potential negative effects of this shift a lot more than I think about the positives. Some of the fears outlined below might be exaggerated or not-entirely-warranted, but as both an editor and a writer, I've at least seen glimmers of five big downsides to the mass-submissions culture in poetry.

1. Feedback Distortion. There are far too many poets trying to make a name for themselves, to get their work read and loved, and this is likely one of the reasons for the factory-like system of mass-submitting adopted by many younger poets. There's just too much damn noise, and one way many younger poets combat that noise is to make an ample amount of it themselves, to yell over the din. But ultimately, this only adds to the problem; the supper conversation gets louder and louder until nobody can hear anybody else. How this problem will resolve itself remains to be seen. More than likely, submissions culture will embrace the "cloud" technology every IT nerd can't stop talking about these days; poets will simply upload their work to a central database (which essentially already exists, or could exist, via a service like Submittable), and then "check off" the journals to which they'd be willing to give each poem, should that magazine express interest. This would ease the burden on writers, but would increase labor and competition among editors, or at least make the pre-existing competition among editors more immediate and visible.

2. Overburdened Editors. Editors are already struggling to keep their heads above the flood of submissions this new culture has brought. Many journals have shortened their reading periods in an attempt to ameliorate the problem, but it's only a partial solution; poets want to get published, and even if magazines limit their reading periods to a single month, soon enough they'll begin to receive a year's worth of submissions in that month. Faced with an overwhelming number of submissions, many editors scramble for faster ways of filtering out good work. They begin to select for an issue by scanning their submissions queues for names they recognize, thereby under-privileging emerging poets. At the same time, editors begin to read faster and subject each submission to fewer editorial reviews. When time becomes such an issue, subtlety of phrasing and feeling can go unnoticed in a poem, and "difficult" poetry can be brushed off as arbitrary nonsense; editors have less and less time to give each submission the benefit of the doubt. A "cloud"-based submissions system would only exacerbate this problem.

3. Peacocking Poets. When editors don't have time for in-depth readings of the poems submitted to them, they are more likely to pay attention to or take notice of superficialities, and therefore to publish more poems that wear their cleverness on their sleeves. In a poetic climate that puts so much stress on publishing, at least some poets are likely to adapt by becoming brasher and flashier in their writing, devoting more time to clever projects or poetic series that might stick in an editor's mind. To be fair, most editors are keenly aware of this danger, and fight against it by whatever means they can … but when it comes right down to it, even the best intentions can't make less of too much work. Editors have no choice but to read faster, and therefore less attentively. Poems that make a point of showcasing their own cleverness are not bad per se—they have an important and longstanding place in literature stretching to Catullus and beyond—but I do worry that they might become the majority, at the expense of poets who are pushing the genre in subtler or more complicated and insightful ways.

4. Lazy Revision and Limited Self-Censorship....
Read the full piece here. And uh, good luck out there.