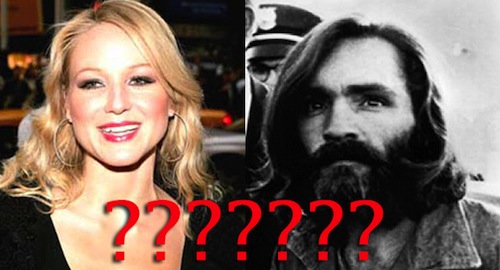 The folks at Funny Or Die offer up yet another piece of funny, entertaining I-should-be-working-but-I'll-read-this-anyway material.
They write:
Jewel is best known for singing twee folk songs about her feelings. Charles Manson is best known for killing a bunch of people because God told him to. As such, both are famous. A byproduct of celebrity is that famous people want to do creative things besides the thing that made them famous. For example, Jewel starred in the Ang Lee western not about gay cowboys (Ride With the Devil), while Manson tried to get the Beach Boys to record his songs. Oh, and both of them write poetry. So then can you tell which of the following lines are from poems written by Jewel, author of the million-selling poetry book A Night Without Armor, and which were written by twitchy, helter-skelter enthusiast Charles Manson?
What are you waiting for? That spreadsheet can wait! Go take the quiz!