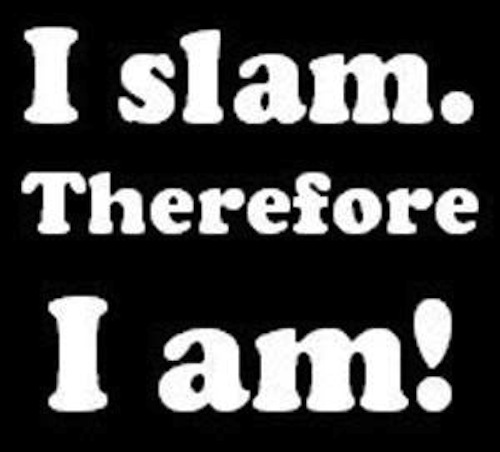 MobyLives points us to The Independent, which reports that "the UK's Young Poets of the Year Award attracted record submissions this year."
More than 7,000 young people have submitted works to this year's contest, amid a growing consensus that poetry is cool. From rap-style onslaughts in packed-out poetry "slams" to performance artists appearing at festivals such as Glastonbury, Latitude and the Big Chill, poetry is being brought into the mainstream as never before.
Speculations as to WHY:
The Independent's report points to the growing popularity of poetry slams, and of musicians and performers like Speech Debelle, the Mercury Music Prize-winner who began writing lyrics after penning poems from age nine, and Kate Tempest, a performer and writer whose output includes poetry, lyrics, prose and plays.

Things are looking up for poetry in the UK in general, after it was announced earlier this year that the new national curriculum will require students to learn poetry by heart.

You can read extracts from the fifteen winning works in the competition here.