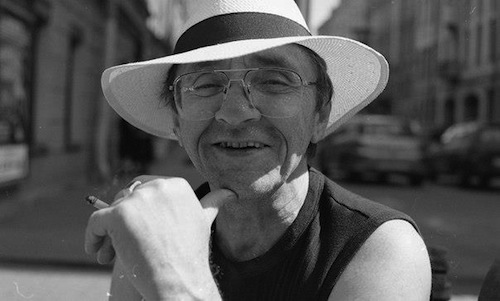 We were sad to hear of Russian poet and translator Arkadii Dragomoshchenko passing. Now, we hear this from Ugly Duckling Presse:
Fri Oct 19, 7:00 PM

An Evening in Memory of Arkadii Dragomoshchenko

at 19 University Place, 19 University Place (NYU Building, 1st fl auditorium), New York

The great Russian experimental poet Arkadii Dragomoshchenko passed away on September 12. Dragomoshchenko, who lived in Saint Petersburg, was instrumental in establishing ties between American and Russian poetries during perestroika. The American critic Marjorie Perloff wrote that "for Dragomoshchenko, language is not the always already used and appropriated, the pre-formed and pre-fixed that American poets feel they must wrestle with. On the contrary, Dragomoshchenko insists that "language cannot be appropriated because it is perpetually incomplete.""

Participants in the evening will include Lyn Hejinian, Charles Bernstein, Matvei Yankelevich, Mikhail Iossel,Mikhail Iampolski, Jacki Ochs, Genya Turovskaya, Eugene Ostashevsky,and others.

The event is free.