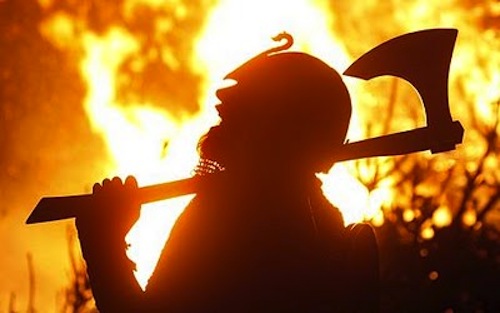 Fortunately, we may never have to hear such phrases again. At least not in Scandinavian countries.
From The Poke:
The governments of Denmark, Norway, and Sweden today signed a treaty vowing to use 'ultimate force' against anyone using the word epic for things that are in no way epic.

"The word epic should mean a long poem or story narrating the deeds and adventures of heroic or legendary figures," said Norwegian Prime Minister Jens Stoltenberg. "Not the meatball sandwich you just ate."

The countries say that they have become alarmed at how people have adopted the word epic to mean something that's just quite good and now intend to reclaim the word at whatever the cost.

"Beowulf is an epic," said Stoltenberg. "The Iliad is epic. Scott's journey to the South Pole in 1912 was epic. The night out you had drinking black sambuca in Wetherspoons was not epic. It was just quite good"

"We ask people adjust their vocabulary before we are forced to use a military option to put a stop to this terrible misuse."
Take that!