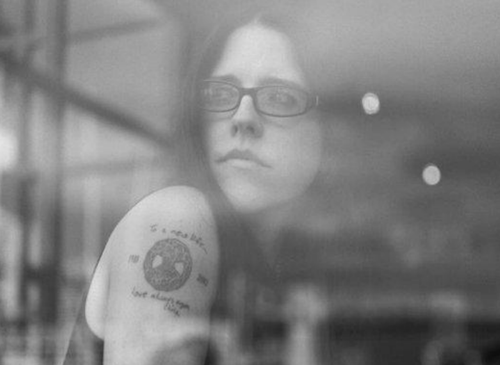 Check out this Gig City interview with "heavy metal poet" and bassist for AC/DC cover band Catherine Owen.
Here's a taste, where Owen talks about her collection Trobairitz:
Q: What is Trobairitz?

A: It's term used to describe 12th Century female troubadours … I've been a fan and then a creator of metal music for quite a long time, but didn't know how to write poems about this passion, a joy I can also often feel ambivalent about. When I discovered the world of trobairitzes, I instantly saw a connection to that period in medieval history and the contemporary metal world. It's complex, but basically it involves creating art in opposition to the status quo, questioning gender and class and religion and being, in various ways, oppressed by society. As a woman in the metal scene, I often struggled with how I fit in or didn't, with whether I was innovating or merely replicating, how I would survive the at-times virulent sexism. So Trobairitz is an exploration of those themes.

Q: Who came up with the cover?

A: That was my idea and I'm fortunate enough to work with a superb photographer, Paul Saturley. I was hoping to capture the energy of live performance while creating a stylized image. We shot this photo in his studio in Victoria while listening to Iron Maiden and Katatonia. I hair-whirled for over an hour, with and without the bass.

Q: Did Trobairitz help with the grieving and healing following the death of Chris? (Owen's partner Chris Matzigkeit passed away in 2010.)

A: Perhaps. In some ways it's re-opened wounds, reminded me of the life that Chris and I led for eight years. He gave me that path in a sense. And then it took me over. Metal was nearly everything to him. And for a while after he died, I could barely listen to the genre. It's been two and a half years now. I'm better able to read from the book, I hope, without constantly being wracked by difficult memories. And there's humour in it too. So that helps.
Full interview here.