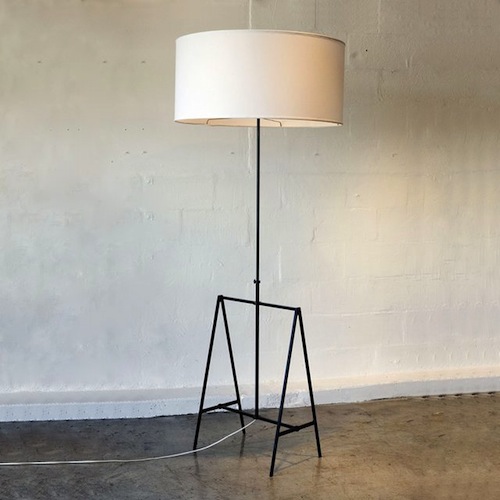 Check out this Rumpus feature from Laura Scroggs, who wrote an animated version of Matthew Zapruder's poem, "Lamp Day."
From the article:
Matthew Zapruder's "Lamp Day" appeared in his 2010 poetry collection Come On All You Ghosts. The poem itself is invested in honoring the small items that have entered our lives. On "Lamp Day" we are compelled to think about the emotional weight of the items we have carried from place to place, the lamp we found on Summer street, or the coffee mug from Omaha. For Zapruder, it is through interaction with these items that we remember something about the people we used to be and who we've suddenly become.

Rather than a mawkish meditation on the value of our stuff, Zapruder's "Lamp Day" suggests that part of the joy of having the lamp or the mug comes from taking the time to systematically remember what they mean. At its heart "Lamp Day" is about remembering the past by working through the present. In the end, this kind of focus on the past is calming and connecting. On "Lamp Day" we remember the past as something entirely connected to the present; we see it as influencing us, and connecting us to the people on the street. We all have a lamp. The things, then, are not merely trappings of our material world, but a link to another time. At its best, designating a "Lamp Day" becomes the mode by which we honor all that has happened since the moment of possession.

[...]

The charm of "Lamp Day" is in thinking about reaching back into time, across spaces and experiences to remember and retrieve the past. As you'll notice, many of the backgrounds are drawn from an extreme or at times impossible angle. Not only do these angles add interest to the page, but I also hope that they convey a similar sense of time and length. The impossibility and strangeness of such points of view are intended to reflect the oddness of the poem itself.
Full write-up, plus awesome animation, here.