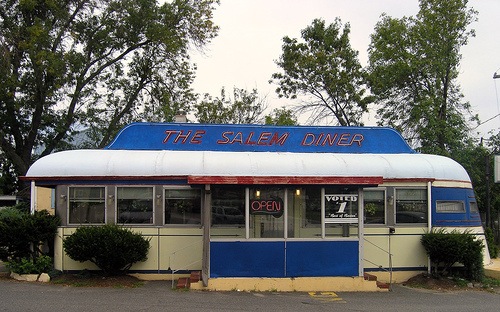 Diners feature heavily in the work of David Lynch, so, naturally, it would come up in an interview for Food & Wine. And here's what he has to say about them:
There are so many diners in your work. What draws you back to that setting?

A poet could write volumes about diners, because they're so beautiful. They're brightly lit, with chrome and booths and Naugahyde and great waitresses. Now, it might not be so great in the health department, but I think diner food is really worth experiencing periodically. I love supercrispy, almost burned, snapping-crispy bacon.
The full, entertaining interview, can be found here. And poets, now that you have your assignment, get to work!