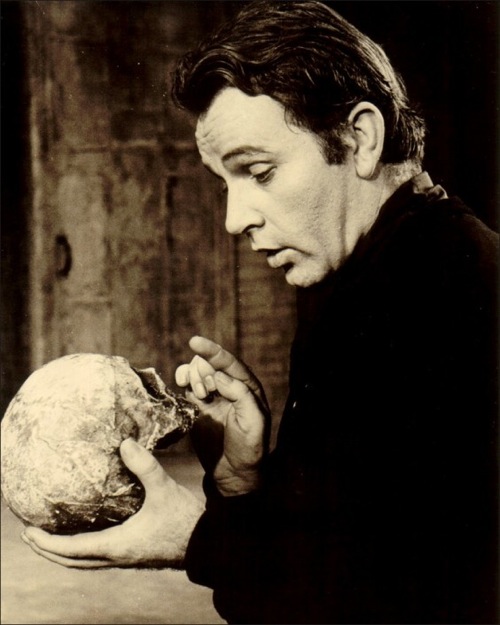 Over at The Paris Review Daily, an excerpt from the very-soon-to-be published The Richard Burton Diaries has the actor waxing on poetry--specifically, that of W. H. Auden:
On Sunday morning I read poetry at the Union with Wystan Auden. He read a great deal of his own poetry including his poems to Coghill and MacNeice. Both very fine conversation pieces I thought but read in that peculiar sing-song tonelessness colourless way that most poets have. I remember Yeats and Eliot and MacLeish, who read their most evocative poems with such monotony as to stun the brain. Only Dylan could read his own stuff. Auden has a remarkable face and an equally remarkable intelligence but I fancy, though his poetry like all true poetry is all embracingly and astringently universal, his private conceit is monumental. The standing ovation I got with the 'Boast of Dai' of D. Jones In Parenthesis left a look on his seamed face, riven with a ghastly smile, that was compact of surprise, malice and envy. Afterwards he said to me 'How can you, where did you, how did you learn to speak with a Cockney accent?' In the whole piece of some 300 lines only about 5 are in Cockney. He is not a nice man but then only one poet have I ever met was—Archie Macleish. Dylan was uncomfortable unless he was semi-drunk and 'on.' MacNeice was no longer a poet when I got to know him and was permanently drunk. Eliot was clerically cut with a vengeance. The only nice poets I've ever met were bad poets and a bad poet is not a poet at all—ergo I've never met a nice poet. . . .
Read the full post here. Speaking of Burton, did you know that The Wooster Group's Hamlet (up until Nov. 11!) "is re-imagined by remixing and repurposing [the newly married] Richard Burton's [and Elizabeth Taylor's] 1964 Broadway production, directed by John Gielgud"? As documented in this book, if you're super curious. Video from Wooster show below. And more on their version:
The Burton production was recorded in live performance from 17 camera angles and edited into a film that was shown for only two days in 2,000 movie houses across the U.S. The idea of bringing a live theater experience to thousands of simultaneous viewers in different cities was trumpeted as a new form called "Theatrofilm," made possible through "the miracle of Electronovision." The Wooster Group attempts to reverse the process, reconstructing a hypothetical theater piece from the fragmentary evidence of the edited film. We channel the ghost of the legendary 1964 performance, descending into a kind of madness, intentionally replacing our own spirit with the spirit of another.
Another odd anecdote, to bring it back to Auden:
[In April 2012], on BBC4, Michael Parkinson recalled an interview with Richard Burton from 1974. The interview took place soon after Burton had emerged from what we now call "rehab" and was done very informally in front of an audience of BBC kitchen staff.

Burton, smoking cigarette after cigarette with somewhat shaky hands was, nevertheless, splendid.

It was good to be reminded not only of his glorious voice but of his articulacy, his erudition and his brilliance as an actor. He told an amusing story of when he and Elizabeth Taylor were hoping to adopt a German girl (Maria). Burton was playing Hamlet in New York and the German authorities sent a group over to check on him; six or seven of them attended a performance of Hamlet and Elizabeth Taylor warned Burton that he had to be polite to these people. Consequently, he went on stage to do "To be or not to be" and performed the whole soliloquy in German which delighted the visitors! Apparently Claudius and Polonius, hiding behind the arras, were bloody furious.

Parky reminded Burton that Neville [sic] Coghill had once said that he'd taught only two people of genius; one was WH Auden and the other was Richard Burton. Burton said that he had failed to live up to such a generous assessment but hoped to do better and fulfil Coghill's expectations.