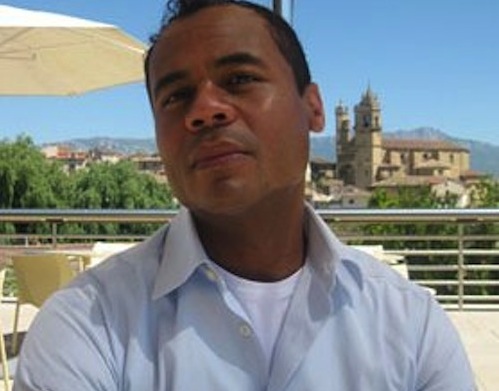 The Conversant sure has a truckload of amazing things going on. For one! If you have not yet heard Ronaldo Wilson read, here is a treat. His triptych, "Street Songs," "provides the first of three monthly selections from a larger project, Off the Dome: Rants, Raps, and Meditations." More from Wilson about this project:
...I have been making live sound recordings as Solo-Dialogues since May 2010, entering into a streaming, internal conversation that vocalizes questions around, race, representation, selfhood and place. Using my iPhone, I perform and document impromptu audio recordings in a variety of dynamic environments. The three separate monthly installments will get grouped by landscape, occasion, and experience. In each place, I engage in various activities that find their way into my current thinking and play with various forms of totally improvised, "off the dome" poetry, rap-battles, meditations, and songs.
Listen to "Fourth Street Vista," "Commercial Street," and "Melodic Song 34th Street," here. While you're at it, check out the October issue, which includes conversations between Amanda Nadelberg and Brandon Shimoda; Andrew Levy and Thomas Fink; Frances Richard and Wayne Koestenbaum, and much more.