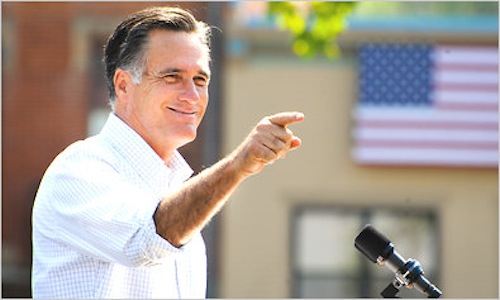 More verse funnies for all you Dem-poets. A series of left-leaning limericks appeared on Salon, and they were too good for us to pass up. A sample:
Twixt a pitcher of ice and a vase,
And $50K plates of fois gras,
A camera recorded,
Mitt's views that were sordid,
Inept, filled with fibs and faux pas.

-Jean Pouliot, Newburyport, Mass.
Read more--and submit your own!--here.