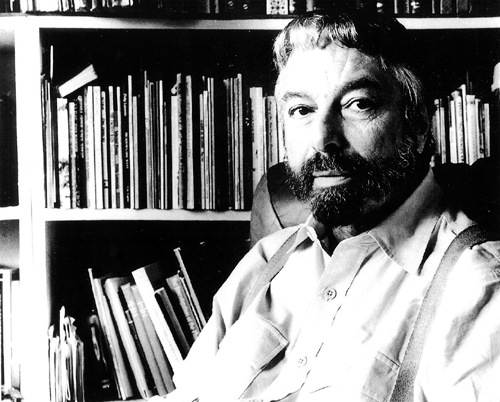 Many thanks to Steve Fama (from the glade of theoric ornithic hermetica) for reminding us that yesterday, October 23rd, was Philip Lamantia's birthday. Lamantia died in 2005, but his influence is still very much felt today. Fama celebrates Lamantia by looking at Meadowlark West, the last all-new collection published in Lamantia's lifetime. Fama notes:
Meadowlark West, published in 1986, was the last all-new collection of poetry Philip Lamantia published in his lifetime (he died in 2005). On this – the 85th anniversary of his birth on Sanchez Street in San Francisco in 1927 – yes, it's Philip Lamantia Day! – I celebrate the book, which after 26 years and dozens of re-readings remains gloriously invigorating and fresh.

The poems in Meadowlark West - there are 34 in the book's 73 pages - still jolt and inspire most fundamentally because of the hugely ambitious purpose that animates them. The poems were written, to quote a prose comment embedded by Lamantia in "Death Jets," to "respond to the omnipresent threat of species suicide." Against that possibility, the poems, to use the simile with which Lamantia begins "Reached the Turn," are "like opening a door to another land."

Another land where "Poetry magic love liberty" (to quote from another poem in the book) reign and where one might find (quoting here from various poems):

Sirens at doorways on rocks in place of gutted rooms

rollicking maypoles of imaginary Canaans forgotten in redwood dust

motorific cyclones a bridge of garnet almost granite

the bronze raindrop

the flocculent chance of onyx leaves
Make the jump where there's more Lamantia to savor!