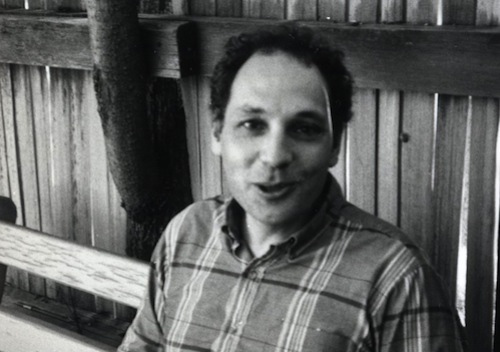 Fresh up at PennSound Daily are 5 talks given during the 1984 series, moderated by Charles Bernstein. A little about the postings:
We have a very exciting new addition to announce today: five events from the New York Talks series, curated and moderated by our own Charles Bernstein at 300 Bowery (the home of the Segue Foundation and James Sherry) during the first half of 1984.
And here's the fab lineup of talkers:
The featured talkers are all quite stellar, beginning with Bruce Andrews' "Rewriting Society: Poetics, the Self, Ideology" on January 31st, which is followed by Susan Howe's "My Emily Dickinson" on February 24th, Alan Davies' "If Words Had Meaning" on March 27th and finally, Johanna Drucker's "On Writing as the Visual Representation of Language" on June 5th. The audiences — which include, at various times, Erica Hunt, Doug Lang, Abigail Child, Ted Greenwald, Lydia Davis, Michael Gottlieb, Susan Bee, Hannah Weiner, Mitch Highfill and Steve Benson among many others — are not too shabby, either.
Make the jump to give a listen.