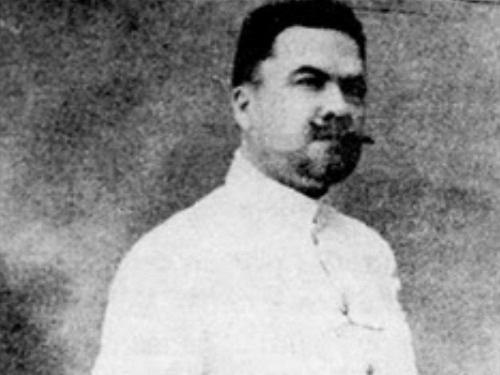 From Newswise:
Arizona State University Libraries has acquired a privately-held collection of manuscripts created by Nicaraguan poet Rubén Darío. Darío (1867-1916) is considered one of Latin America's most famous poets, and is recognized widely as the founder of Spanish American modernism.

This distinctive collection of archival material contains documents pertaining to Darío's life and work as a poet, journalist and diplomat.

"The collection is remarkable in its breadth; it encompasses many facets of the professional and personal life of Nicaragua's most revered cultural figure," said Melissa Guy, Latin American Studies specialist at ASU Libraries.

The collection consists of approximately 900 handwritten pages of poetry, essays, short stories, diplomatic notes and personal letters spanning more than three decades, from approximately 1882 to 1915. It chronicles Darío's activities as he travelled the world from Nicaragua to Europe, South America and the United States.

The comprehensive collection contains hundreds of pages of Darío's poetry and other creative works. Several of the manuscripts are signed transcripts, written in Darío's hand, of some of his most important works including "Coloquio de los Centauros," two versions of "Los motivos del lobo" and "Canto épico a las glorias de Chile," a manuscript of 76 pages, which was one of Darío's first long poems.

According to Professor Alberto Acereda, a world-renowned expert on Darío and former Faculty Head of Spanish and Portuguese at ASU's School of International Letters and Cultures, and Research Affiliate of the ASU Hispanic Research Center, it was not uncommon for Darío to create transcripts of his own writings.

"The discovery of these copies confirms that Darío was very aware of his own literary value and these transcripts are an important contribution to literary scholarship," Acereda said.
Full article here.