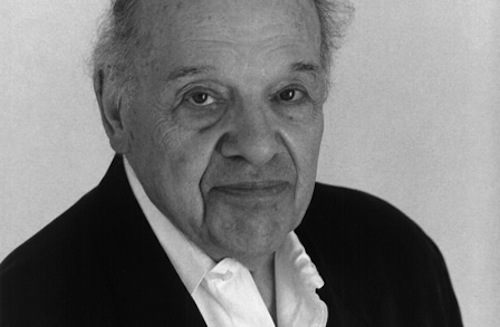 Check out this NJ.com interview with Gerald Stern.
A snippet:
Q: What are you writing?

I am writing short poems. I have 55 or 57 new poems.

Q: What is your writing routine?

I am writing all the time. I live in Lambertville with my partner Anne Marie Macari and have separate houses. … I describe myself as a mule they used to blind them; I am a mule who goes in a circle only I don't grind corn I write poems.

Q: When did you know you were a poet?

I was living in a hotel in Paris. I almost chained myself to a table and I wrote eight perfect lines all in quotes -- then I was free to walk around Paris, to see friends. Now writing is one of the very few things I enjoy doing.

Q: What is the first poem you remember loving?

I just adored Dylan Thomas. I used to meet every night with two of my friends. We thought we were the only three people in Pittsburgh writing poetry.

Q: What was the first poem you sold?

I was writing some terrible poems when I was 18, 19, 20. The first one of any significance was a poem I published in "Commentary." It was four sonnets on subject of Jonah. I got $25.
Full interview here.