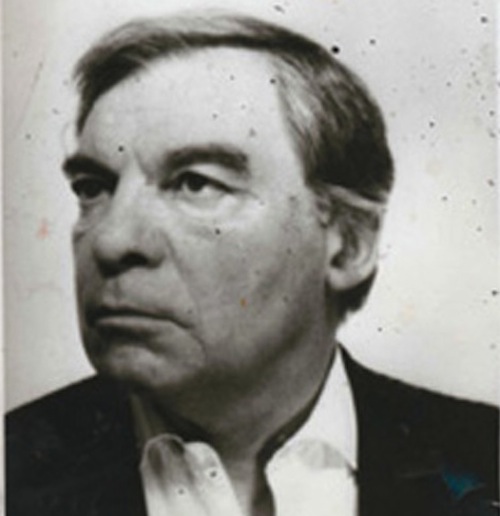 Another passing this week we'd be remiss to not note: The New York Times reports that Jacques Dupin, French art critic and poet, has died at 85 in his home in Paris. More:
As both a poet and an art dealer, he had a wide circle of friends. Bacon and Giacometti painted his portrait. The American poet John Ashbery, another friend, translated a seminal monograph written by Dupin in 1961 about Giacometti, which was published in English in 2003.

[...]

Mr. Dupin's poetry, beginning with his first collection in 1950, earned him a parallel rank among France's postwar avant-garde writers. In 1966 he was a founder of L'Éphémère, an influential poetry quarterly whose other founders included André du Bouchet, Yves Bonnefoy and Paul Celan.

The American writer Paul Auster, author of "The New York Trilogy" and other novels and memoirs, was a protégé and friend of Mr. Dupin, as well as one of his rare English translators.

Mr. Auster's translation of "Fits and Starts: Selected Poems of Jacques Dupin" (1974) was among only a handful of collections to introduce his often difficult work to readers in the United States. "Uncompromisingly hermetic in attitude and rigorously concise in utterance," Mr. Auster wrote, Mr. Dupin's poetry "demands of us not so much a reading as an absorption."

In an interview on Friday, Mr. Auster said he had been an ardent fan of Dupin's poems since he stumblied on them at his local library as a young man. During a sojourn in Paris in the early 1970s, he said, he sought out the poet, who not only bought him dinner but also soon afterward gave him use of the guest room in his apartment, which Mr. Dupin and his wife, Christine, often lent to struggling writers, political refugees and others. Mr. Auster stayed for a year, he said, writing most of the poems later included in his book "Unearth."

"Jacques was a model of integrity and a man of immense generosity, especially toward young artists," Mr. Auster said. "I don't think I have ever had such a great friend."

[...]

His poetry, which has been described as intentionally ambiguous, emerged in a stark postwar period of re-evaluation at all levels of French society, art included. "It's succinct, laconic, impersonal," said Mary Ann Caws, a professor of French literature at the City University of New York.

In some ways, she added, Mr. Dupin's poetry was the opposite of Mr. Dupin himself. "I knew him as a friend," she said, "and he was an awfully decent and warm man."
If you have JSTOR access, read more of Auster on Dupin here. "The poem is no longer a mere record of feelings, a song, or a meditation; rather, it is the field in mental space where a struggle is allowed to take place--between the destruction of the poem and the quest for the possible poem; for the poem can be born only when all chances for its life have been destroyed."
Dupin's Selected Poems (Wake Forest University Press), translated by Auster, Stephen Romer, and David Shapiro, can be found here.
Single poems, from Mothers and Of Flies and Monkeys, with an introduction by translator John Taylor, are at Cerise Press.