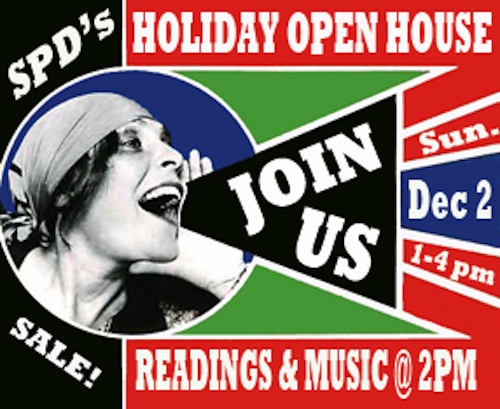 Lucky folks in the Berkeley area get a treat this Sunday: The Small Press Distribution Holiday Open House! There will be three kinds of snacks! And so much more!
Deets:
Holiday Open House

Readings at 2PM
Musical performance by Michael Zapruder at 3PM
Gift book ideas for friends & family
20-40% discount warehouse-wide!
Snacks, snax, and snakz
Support YOUR local literary organization

(thousands of books | tens & tens of literati)

SPD, 1341 Seventh Street @ Gilman in Berkeley
Make the jump to see the stellar list of readers.