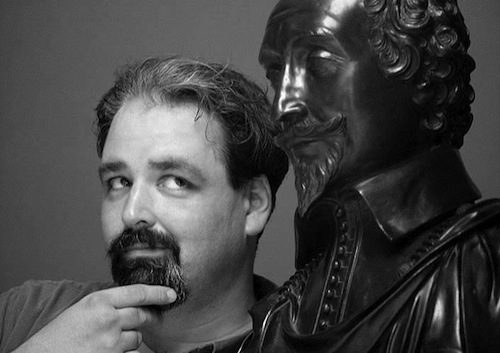 We reported on the recent Boston Review symposium responding to Marjorie Perloff's essay "Poets on the Brink." With so many remarkable contributors it's difficult to get an overview of the whole affair. But now we have Bob Archambeau to thank for providing one! At Samizdat Blog, Archambeau writes:
Experimental vs. formalist; formalist vs. free verse; post-avant vs. quietude; lyric vs. language-based — you know the old binaries that people drag around when they write and talk about poetry. They're like the weather as described by Mark Twain: everybody talks about them, but nobody does anything about them. Until now! The good people at Boston Review (Timothy Donnelly, B.K. Fischer, and David Johnson) has put together a great forum on binary thinking in contemporary poetics, now available online.
And then proceeds to give us a much needed gloss on the essays:
Maureen McLane and Ange Mlinko replied with poems, Mlinko's consisting of a series of rhyming couplets, beginning with: "M.P. is right: much free verse exists to give a pass/to naïfs who only learned of poems from a glass..."

Annie Finch waves the proud banner of poetic meter.

Stephen Burt struck the note of the expert overwhelmed by the plenitude of poetry and poetry-talk (which you may remember from an earlier essay of his). This time he tells us "So many binaries circulate in and around contemporary poems that I find myself running out of Ibuprofen as I pursue the most useful."

DeSales Harrison comes out swinging, saying that Perloff's essay is at times mired in "self-regarding sludge" (I would advise Harrison to shy away from Orono, Buffalo, Louisville, and other stomping grounds of the Perloff enthusiasts for a while).
And there's more where that came from! Make the jump to read on.