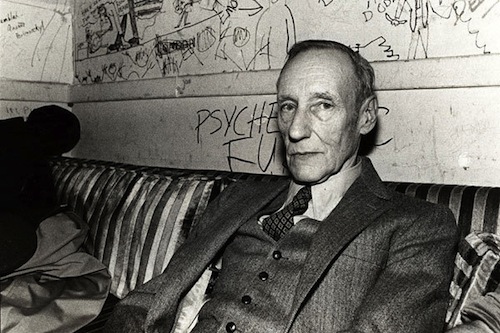 Over the weekend the Huffington Post reported on Aaron Brookner's efforts to bring his uncle's film, Burroughs: The Movie, back into print. A little background:
In 1989, Howard Brookner died of AIDS in Manhattan. The talented "downtown" New York filmmaker was only 34 years old, although he already had three solid films under his belt: "Bloodhounds on Broadway (1989)," starring Madonna, "Robert Wilson and the Civil Wars (1987),'' and "Burroughs: The Movie (1983)."

After two decades out of print, "Burroughs: The Movie" is finally getting some attention through the work of his devoted nephew, Aaron Brookner. In a phone interview with The Huffington Post, Aaron said, "As I kid I didn't know about AIDS, so the last couple years of his life left an impression on me. When he died, it shattered the family quite a bit." His Kickstarter campaign officially launched today, to mark World AIDS Day. On December 11, a screening of the film will be held at October Gallery in London.
Surf over here where you can watch Aaron's Kickstarter film and read a Q&A. Then you can go to the campaign here.