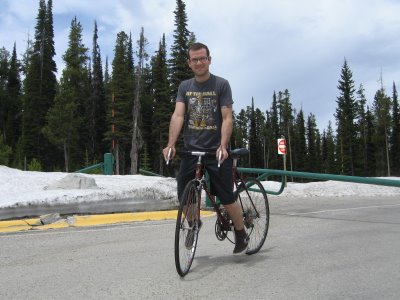 This one was posted on December 24; let us not let it pass us by! Coldfront's Steven Karl interviews Brett Price, poet and editor of the very new press American Books. Here's a bit from their conversation:
SK: American Books is a new press with only one publication (as of this interview). Could you give me some background details on the press, such as who are the editors, how did you all meet and when (and/or why) did you decide to start the press?

BP: Hey Steven, thanks so much for being willing to talk with us about the press. Yeah, American Books is co-edited by Natalie Häusler, Ed Steck, and myself. The three of us met in grad school at Bard College's interdisciplinary arts MFA program. Originally, Ed had the idea to start the press, which was going to be called "American Books; Steck Editions" and Natalie and I were just going to help out, contributing writing and design work. At some point, Ed just asked if we wanted to be fully involved and run the thing together, even-steven, which Natalie and I were both excited to do. After that, we dropped the "Steck Editions" part, though I think Ed's planning to put things periodically under that imprint. We started the press to put a good range of work by both visual artists and writers out into the world and, slowly but surely, that's what we're gonna do.

SK: Where did the name of the press come from? Are you publishing or planning to publish poetry that aesthetically feels "American"?

BP: Well, as I mentioned before, Ed came up with the name and, while it is certainly parodying the cheap, puffy-chested sense of nationalism that gets so much air-time in this country (America, the brand), we, most importantly, want to publish work that continues to expand and deepen what flies under the "American" flag. Hopefully, that will continue (at the very least within the context of the press) to crystallize and flex as we put more stuff out, but I do think we're off to a pretty good start.

SK: Speaking of aesthetics, judging from your first publication, Solicitations, the press seems committed to integrating artists with poets. Could you talk about the importance of art within the context of the press and/or your own work as a writer?

BP: Yes, we definitely want to integrate visual art and writing of all kinds, though I don't think that has to mean we'll publish text/image collaborations, for example, though if that happens, great. I think we just recognize that ideas, senses of aesthetics, and artistic processes sometimes move more fluidly and interestingly across disciplines and media than they do within a given discipline or practice.

I often feel like my writing is in closer cahoots aesthetically with certain painters, video artists, or sculptor friends of mine than it is with other poets, for example, (I know this is the case with many artists and writers) and it's interesting to be able to map and create similar cross-disciplinary conversations about a range of subjects as editors of this press. Having said all that, I think it ultimately comes down to the fact that we know and love a lot of terrific visual artists as well as writers and we want to use this press as an opportunity to raise awareness about them and cultivate interest in their work.

SK: Forgive me as I'm going to gush in public, but Solicitations is one of best journal presentations I've seen. Can you explain the concept behind the journal for these who haven't seen it and talk a little bit about how the design idea came into fruition?
Read the full interview here!