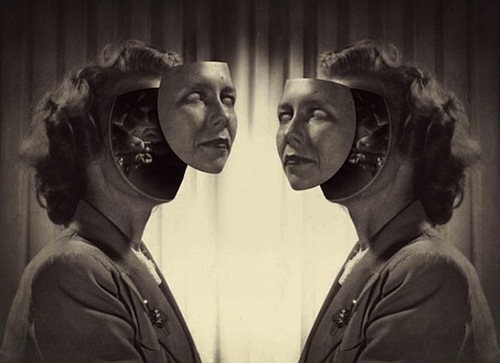 If you think majoring in English will result in jobs like this (at worst) or unemployment (comparatively, at best), then you should consider that at least reading poetry makes you weird (and that's no small consolation!). Eric G. Wilson at The Chronicle of Higher Education explains how he came to this revelation after working a recruiting fair for his English department:
In my first semester as a tenure-track English professor, my chairman asked me to represent our department at a weekend recruiting fair for high-school seniors. My job would be to court prospective majors. Knowing that "yes" was the right pre-tenure answer, I agreed, and so found myself that next Saturday morning standing behind a folding table, cheap brochures littered on its brown surface. I was irritable, hung over, and resentful.

A father and son immediately appeared, in virginal Wake Forest T-shirts and blond crew cuts. They smiled at me as if I had just praised their promptness. The younger looked up at dad, and father nodded to son, and son blurted: "Sell me the English major!" Through my brain's murk, I searched for the hype. Failing to find it, I confessed: "It makes you weird."

After a confused "OK," the two looked down, backed away, and were gone. They shouldn't have been so hasty. I had revealed to them, though I didn't know it then, the great payoff of literary study: It estranges us from our normal habits of thought and perception, nullifies old conceptual maps, and so propels us into uncharted regions, outlandish and bracing, where we must create, if we are to thrive, coordinates more capacious, more sublime than the ones we already know. The uncanny—not truth, beauty, or goodness—is literature's boon.
Wilson explains how the poetry of Dickinson and Whitman "spelled out the abstruse, made the strange familiar." And he goes on to note that reading poetry is not only about looking at sun light and grass in cool ways.
But the result of that alienation is not only an aesthetic rush; it is also a moral life. In shocking us into awareness, poetry urges us to relate to the world in fresh ways. The problem is, How do I connect my own mind, relatively familiar, with what is before me, enticingly bizarre?

Shelley answers: Imagine what it's like to be what you perceive. To accomplish that connection requires "a going out of our nature, and an identification of ourselves with the beautiful which exists in thought, action, or person, not our own." I take that to mean that the more distinctly we imagine the plight of another, the more empathy we feel, and the more beauty we appreciate. As Shelley put it, "The great instrument of moral good is the imagination; and poetry administers to the effect by acting upon the cause."
Bounce over to read the rest.