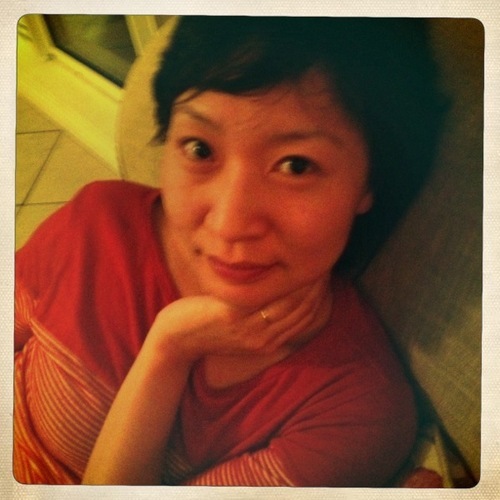 The recent poetic output of Cathy Park Hong received an expansive review from John Yau over at Hyperallergic--check it out! In Part One, Yau looks at her first book, Translating Mo'um (Hanging Loose Press, 2002), where Hong "has focused on developing different imaginary lingua franca (or bridge languages) that make communication possible between people who do not share a mother tongue." And in Part Two, the focus shifts to Hong's new book, Engine Empire (W. W. Norton, 2012), which has already received a lot of attention. Awesomely, Yau notes on one hand that "Hong is a materialist. She recognizes that words are things made up of distinct components (sounds), which can be detached and reassembled. She is working in a largely unpopulated area previously explored by Frank Kuenstler and Amelia Rosselli, who called herself a 'poet of research'"; and on the other, that "the obvious precedents for [the poem] 'BALLAD OF OUR JIM' are Cormac McCarthy's Blood Meridian and Ed Dorn's Gunslinger, both of which are thoroughly masculine worlds." More:
One thing that strikes me about Hong's work is her repeated refusal to mythologize her experience, while focusing, at the same time, on the very commonplace desire of various groups and individuals to explain their specialness. She is on the other end of the spectrum from Li Young-Lee, who never fails to mention in interviews that his father had been a personal physician to Mao Zedong, that he knew hundreds of Chinese poems by heart and read the King James Bible to his children. Lee is suggesting, of course, that these experiences have endowed him with a deeper understanding of humanity, have singled him out and made him special.

Even in her first book, Translating Mo'um, Hong rejected this option, which an earlier generation of ethnic writers had embraced, picking up instead on Theresa Hak Kyung Cha (1951–1982) and especially Cha's Dictee (1982) and its use of multiple languages. In Hong's first book, familiar types such as the mother or father never coalesce into a large-than-life presences or heroic figures. Instead, Hong writes:

My mother said, "If you eat lying down, you'll grow hair on your crotch.

In contrast to ethnic writers who use words to signify cultural difference, Hong employs them to evoke the linguistic mayhem that has become even more widespread with the advance of globalization. Her poems come from listening and reading. She hears words as a string of detachable sounds, recognizing that they could become more than one word. And it is out of this hearing, this acute sensitivity to the inevitable mutation of one word sounding almost like another, that she concocts poems. Rather than trying to assimilate and write in Standard English — which she can clearly do extremely well — she recognizes that to do so is a form of mimicry, and goes a step further in poems such as "Ballad in I".

His grim instinct wilting
Dispiriting Jim, climbing hill's hilt,
Drifting Jim, sighing in this lilting,
sinking light.

IV.

In Engine Empire, more so than in her previous two books, Hong brings in pop culture, increasing the scope of her references and allusions. I imagine that in addition to housing many books of poetry and fiction, Hong's library contains Baedekers and tour guides, lots of history books, and dictionaries to many languages. She gets us to consider things we might learn from. There is no standard pool of knowledge to draw from. . . .