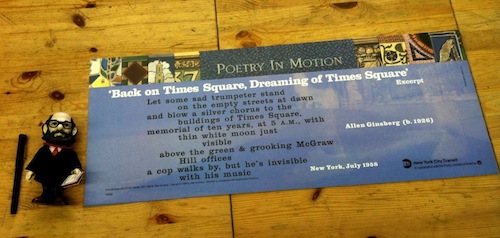 Now is your last chance to show your Ginsberg smarts and win a super cool poster! It makes a perfect holiday gift (yeah right, we know you're keeping it for yourself!). The questions:
What poem is this line from?: "come Poet shut up eat my word, and taste my mouth in your ear"

Your hint is that the poem is on Volume 3 of "Holy Soul Jelly Roll" - e-mail your answer to ginsbergrecordings@gmail.com and the 12th, 48th, and 73rd answers win a poster! Happy Holidays!
Now go ahead and win away!